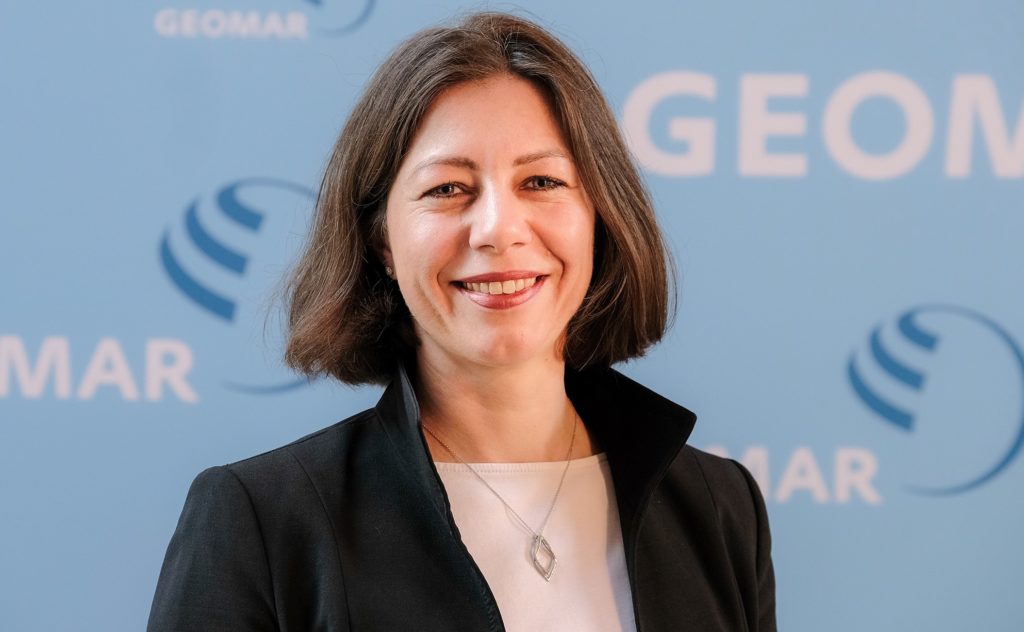 Welcome Katja Matthes!
Climate scientist is leading GEOMAR
1 October 2020/Kiel. Start of a new era at the GEOMAR Helmholtz Centre for Ocean Research Kiel. Today, Professor Katja Matthes takes over the leadership of GEOMAR, which is a member of the German Marine research Alliance (Deutsche Allianz Meeresforschung, DAM).
The 45-year-old meteorologist is the first female director in the long history of marine research in Kiel. During her term, Professor Matthes wants to develop the focus of research at GEOMAR on the relationship between human and the sea. "Ocean and Climate", "Humans and the Marine Ecosystem" and "Marine Natural Hazards and Resources" are GEOMAR`s main research topics.
The official handover ceremony will take place on 2 October from 1 PM. A livestream is available at https://www.geomar.de/en/handover-ceremony.
Further information on Professor Matthes can be found here.
The DAM Executive Board wishes Professor Katja Matthes all the best and every success in her new position and extends a warm welcome to her at the DAM!
Contact:
Dr. Andreas Villwock
GEOMAR, Communication & Media
Phone: +49 431 600-2802, presse(at)geomar.de
Links:
GEOMAR Helmholtz Centre for Ocean Research Kiel
Webpage of Professor Matthes
Photo: J. Steffen, GEOMAR
Newsletter
Always up-to-date with the DAM-Newsletter.