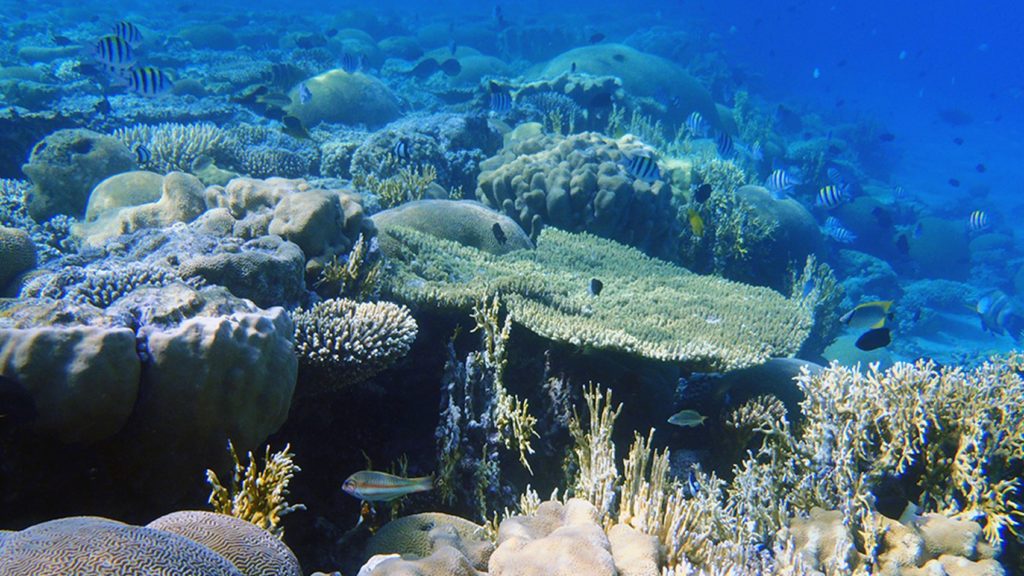 New DFG Priority Programme "Tropical Climate Variability and Coral Reefs"
The interdisciplinary program is coordinated by MARUM and Kiel University
The Deutsche Forschungsgemeinschaft (German Research Foundation, DFG) is establishing a Priority Programme on "Tropical Climate Variability and Coral Reefs – A Past to Future Perspective on Current Rates of Change at Ultra-High Resolution". Coordinator of the new programme is Thomas Felis from MARUM – Center for Marine Environmental Sciences at the University of Bremen. In a second phase of the programme, Miriam Pfeiffer of Kiel University (CAU/ Kiel Marine Science) will take over the coordination. The network is one of 14 newly established Priority Programmes for 2021, which will be funded for an initial three-year period with a total of around 85 million euros.
The approved Priority Programme makes an important contribution to the highly topical issue of the effects of global warming on tropical climate variability and coral reef ecosystems. The programme addresses societally relevant issues such as the stability of tropical reef communities and the effects of climate extremes on tropical island nations and countries. Here, the increasingly frequent occurrence of so-called coral bleaching events as well as of heatwaves, droughts and cyclones is of particular importance. The aim is to quantify climate and environmental changes in the course of current warming and in warm periods of the past. This will provide a scientific framework for effective climate-ecosystem management and the development of strategies for action.
The use of the calcareous skeletons of tropical corals as climate and environmental archives is an important element of paleoclimate and paleoenvironmental research. Building on this, the programme will apply innovative analytical methods to obtain ultra-high-resolution information, in order to gain precisely dated rates of change in monthly to weekly resolution. The combination of these analytical results with innovative statistical methods, Earth system modelling and observed ecosystem responses will lead to more reliable projections of climate and environmental variability of the tropics and coral reef ecosystems.
The strongly interdisciplinary Priority Programme will bring together the expertise of the German science community in the fields of climate, environmental and ecosystem research in a sustainable manner.
Dr. Thomas Felis
MARUM – Center for Marine Environmental Sciences at the University of Bremen
tfelis(at)marum.de
+49(0)421/ 218-65751
Picture: MARUM, University of Bremen, T. Felis
Newsletter
Always up-to-date with the DAM-Newsletter.