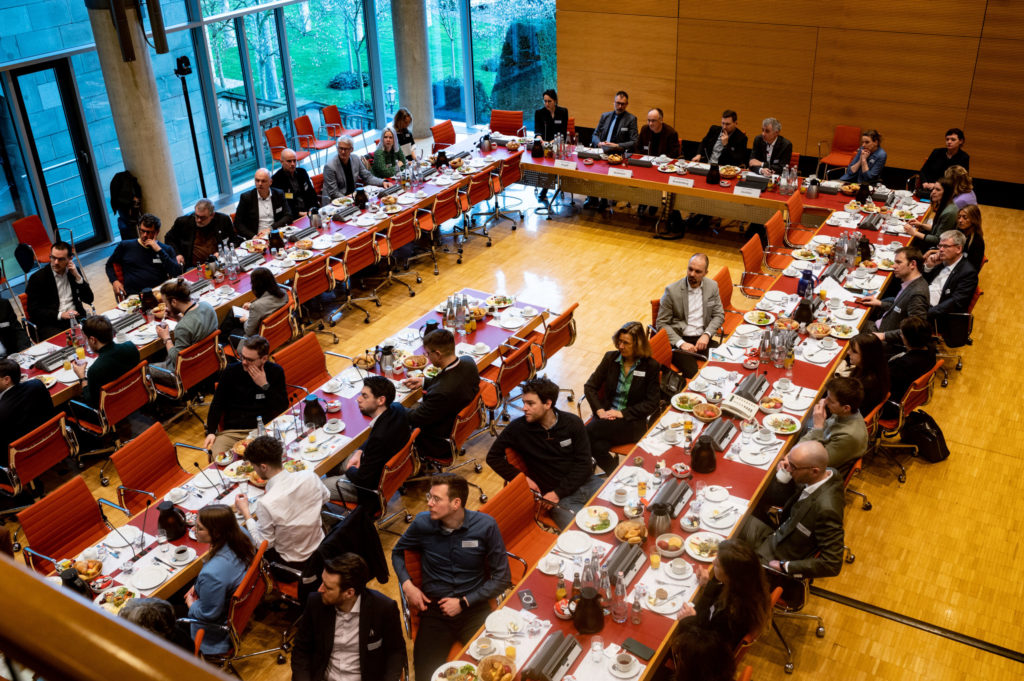 PARLIAMENTARY BREAKFAST "Opportunities and Obstacles of Marine Geological CO2 Storage"
Zeit
Friday, 31. March 2023, 8:55 - 10:00
Ort
The German Climate Consortium (DKK), the German Marine Research Alliance (DAM) and DAM research mission CDRmare invite you to a Parliamentary Breakfast to learn about the latest results from our research and have your questions answered by scientists.
Germany has committed to the Paris Agreement and the objective of becoming greenhouse gas neutral by 2045. According to current knowledge, this will require not only far-reaching CO₂ emission reductions but also urgent complementary measures for CO₂ storage (carbon capture and storage, CCS) and CO₂ removal from the atmosphere (carbon dioxide removal, CDR).
DAM research mission CDRmare, funded by the German Federal Ministry of Education and Research (BMBF) and the northern German federal states, is investigating whether and to what extent the oceans can play an essential and sustainable role in the uptake and storage of carbon dioxide from the atmosphere.
Program
Following experts will give you short insights into their research and answer your questions:
Dr. Andreas Oschlies, Oceanography & Climate Modeling, GEOMAR Helmholtz Centre for Ocean Research Kiel
Dr. Klaus Wallmann, CO2 storage in the German North Sea, GEOMAR Helmholtz Centre for Ocean Research Kiel
Dr. Alexander Proelß, Legal Framework, University of Hamburg
Oliver Geden, Relevance for Climate Policy, Stiftung Wissenschaft und Politik
If you are a media representative and interested in participating, please register with our communications team at kommunikation@allianz-meeresforschung.de until 2 days before the event.
*Event is held in German
Picture: Anke Beims
Newsletter
Immer aktuell informiert mit dem DAM-Newsletter.