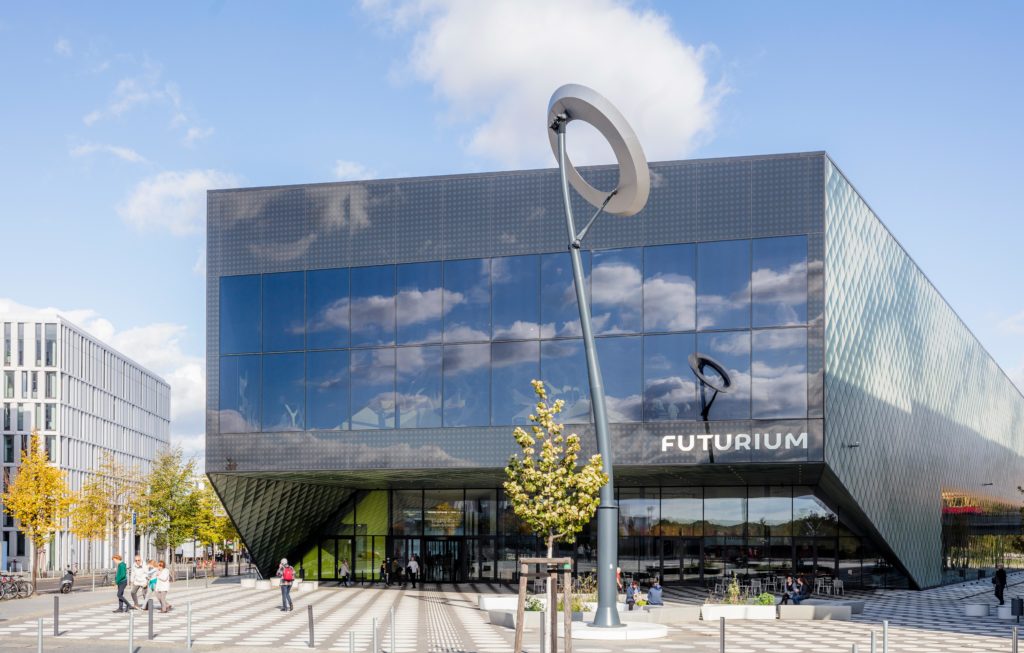 The DAM introduces itself
Kick-off Ceremony on March 3rd at FUTURIUM
01.03.2020 Breaking news:
The International Partnership Forum has been cancelled at short notice due to the continuing spread of the coronavirus and the desire to minimise the risk of international travel. The ceremony will take place as announced.
In July 2019, German marine research institutions, in association with the Federal Government and the North German states of Bremen, Hamburg, Mecklenburg-West Pomerania, Lower Saxony and Schleswig-Holstein, established the German Marine Research Alliance (DAM, Deutsche Allianz Meeresforschung). Germany has thus created one of the world's largest marine research alliances.
On March 3rd, the DAM will introduce itself to guests from politics, business, science and civil society with a kick-off ceremony at the FUTURIUM – House of Futures in the German capital.
In the afternoon, DAM will first introduce itself to international partner organizations in the field of marine research at the International Partnership Forum.
PROGRAM International Partnership Forum
3:00 p.m. Admission
3:30 p.m.  Welcoming Statements
Peter Herzig, Board Member, German Marine Research Alliance (DAM)
Volker Rieke, Director General, Federal Ministry of Education and Research
4:00 p.m.  Panel Discussion
Anya Waite, CEO, Ocean Frontiers Institute, Canada
Sigi Gruber, Head of Unit, Healthy Oceans & Seas, European Commission
Peter Schlosser, Vice President, Arizona State University, United States
Francois Houllier, President and CEO, IFREMER, France
Ed Hill, CEO, National Oceanography Center, United Kingdom
Moderation: Karin Lochte, Board Member, German Marine Research Alliance (DAM)
Afterwards, DAM will introduce itself to its German guests at the ceremony, in the presence of its international guests.
Ceremony
(German, with simultaneous interpretation in English)
5:30 p.m. Admission
6:30 p.m. Welcome Speeches
Michael Meister, Parliamentary State Secretary to the Federal Minister of Education and Research
Björn Thümler, Minister for Science and Culture of the State of Lower Saxony
7:10 p.m. Live Music, "Descendo o rio" (down the river)
Amoy Ribas, percussion (Brazil), Tal Arditi, guitar (Israel), Tino Derado, piano (Germany)
7:20 p.m. Speech
Michael Schulz, Deputy Chairman of DAM
7:35 p.m. Panel Discussion, "More Sustainability: From Knowledge to Action"
Norbert Brackmann, Coordinator of the Federal Government for the maritime economy
Kim Detloff, Head of Marine Protection at the Naturschutzbund Deutschland e.V.
Nicole Dubilier, Director at the Max Planck Institute for Marine Microbiology
Nele Matz-Lück, Spokeswoman for the Future Ocean Network at Kiel University
Ulrich Schnabel, Science Editor at "DIE ZEIT"
Michael Schulz, Deputy Chairman of DAM
Moderation: Karsten Schwanke
8:25 p.m. Live Music, "Krumme Lanke"
Amoy Ribas, Tal Arditi, Tino Derado
8:30 p.m. Reception
10:00 p.m. End of the event
For invited guests only
Contact
Stephanie Uibel, DAM Team Assistant
Tel. +49 (0)30 20672923, email: uibel@deutsche-meeresforschung.de 
German Marine Research Alliance e.V.
Markgrafenstr. 37 | D-10117 Berlin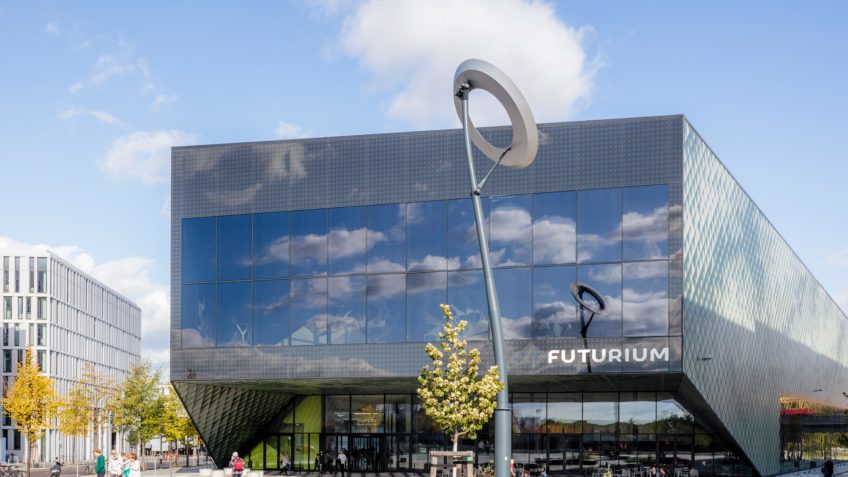 Newsletter
Immer aktuell informiert mit dem DAM-Newsletter.