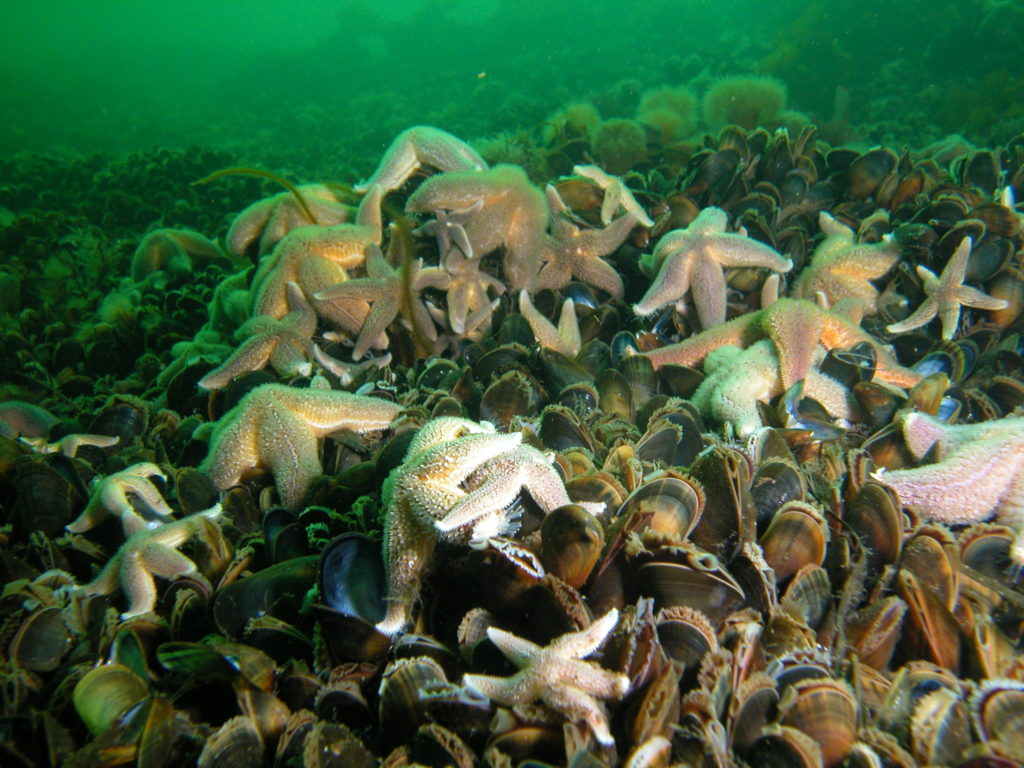 PROTECTION AND SUSTAINABLE USE OF THE OCEANS
Second research mission of the German Marine Research Alliance investigates impacts of use and pollution of different marine regions
Oceans and coasts provide food, energy, and raw materials, they are important transport routes and popular tourist destinations. The so-called "blue economy" is one of the fastest growing economic sectors worldwide. Due to climate change, sea-level rise, warming, and acidification of the oceans, in addition to pollution and overexploitation, are causing sometimes significant changes to ecosystems. The effects can reinforce each other and lead to ecological and social risks.
In the second research mission of the German Marine Research Alliance (DAM), launched at the beginning of December, more than 200 researchers in two pilot projects and five research networks are investigating the ecological, economic, and social impacts of the use and pollution of various marine regions. The aim is to develop options for the sustainable use of marine resources and ecosystem services in the German North Sea and Baltic Sea and to achieve a good environmental status in marine systems. The Federal Ministry of Education and Research (BMBF) is providing around 25 million euros for the research mission "Protection and Sustainable Use of Marine Areas".
In the research mission, various scientific disciplines and experts from the field work closely together to provide society and decision-makers in politics, business, and public authorities with scientifically sound advice and socially reflected options for the design of use and protection concepts. In doing so, the DAM research mission focuses on three thematic areas:
Concepts to reduce the impacts of anthropogenic pressures and uses on marine ecosystems and biodiversity
Concepts for the prevention of marine pollution
Model-based investigation of future use scenarios and analysis of possible management options.
It is divided into two pilot projects on protected areas in the North Sea and Baltic Sea, which have already started in March 2020, and five research networks that comprehensively address use and protection conflicts in marine and coastal areas: iSEAL (Lower Saxony and Schleswig-Holstein Wadden Sea National Park), SpaCeParti (western Baltic Sea) and CREATE (selected coastal regions in the North Sea and the Baltic Sea) address topic area 1 in different study regions. The CONMAR project addresses thematic area 2 and the CoastalFutures project thematic area 3.
Contact
Dr. Annekatrin Lehmann
Head of Core Area Research
lehmann(at)deutsche-meeresforschung.de
Header image: Dirk Schories
Newsletter
Immer aktuell informiert mit dem DAM-Newsletter.