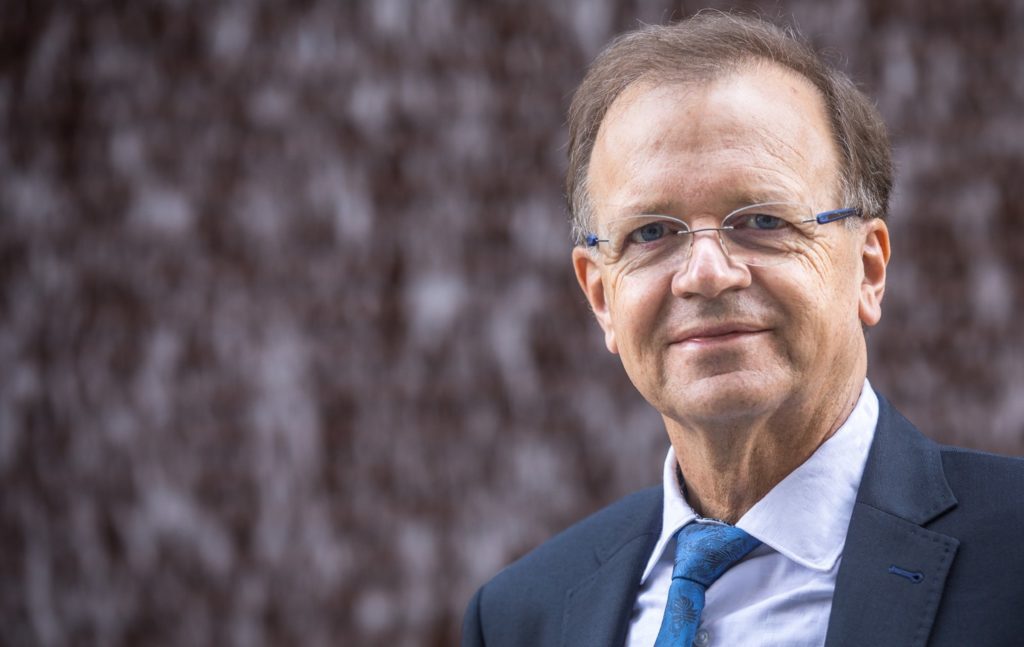 Peter Schlosser elected Chairman of the Advisory Board
First meeting of the International Advisory Board by video conference
At the first meeting of the International Advisory Board of the German Marine Research Alliance (Deutsche Allianz Meeresforschung, DAM) on 30 March 2020 –  held by video conference in times of the corona pandemic –  Professor Peter Schlosser was elected as Chairman of the Board. Peter Schlosser is Vice President of the Global Futures Laboratory at Arizona State University. He holds a PhD from the University of Heidelberg and has taught at Columbia University in New York City (more information about him).
"We are very pleased that we could win Professor Peter Schlosser for this position," emphasized Michael Bruno Klein, Chairman of the Executive Board of the DAM. "With him, we have an outstanding researcher in the field of future and sustainability studies on our side as an advisor who knows the German science system very well and at the same time contributes his valuable international experience and expertise".
The International Advisory Board is the independent advisory body of the German Marine Research Alliance. It reviews and evaluates proposals for projects and activities in the core areas of DAM, assesses their implementation and submits recommendations to the General Assembly and the Administrative Council. Moreover, the International Advisory Board is also consulted on issues concerning the further development and future structure of the German Marine Research Alliance.
As of today, seven members of the Advisory Board were appointed, including international and German scientists as well as representatives from the maritime public sector and maritime industry: Katherine Richardson, Professor for Biological Oceanography at the University of Copenhagen, Kate Moran, Professor for Oceanography and President of the Ocean Network Canada at the University of Victoria, Canada, Martin Quaas, Professor for Biodiversity Economics at the University of Leipzig, Peter Schlosser, Stefan Schouten, Professor for Geochemistry and Geophysics at the Royal Netherlands Institute for Sea Research, as well as Petra Mahnke as managing director of the German Association for Marine Technology (Gesellschaft für maritime Technik, GMT), and Norbert Brackmann, member of the German Parliament and Coordinator of the German Federal Government for the Maritime Sector.
At the first meeting, the DAM and its current and planned activities in the four core areas were presented, discussed and approved by the International Advisory Board.
Picture: Arizona Board of Regents; Charlie Leight, ASU Now
Newsletter
Immer aktuell informiert mit dem DAM-Newsletter.