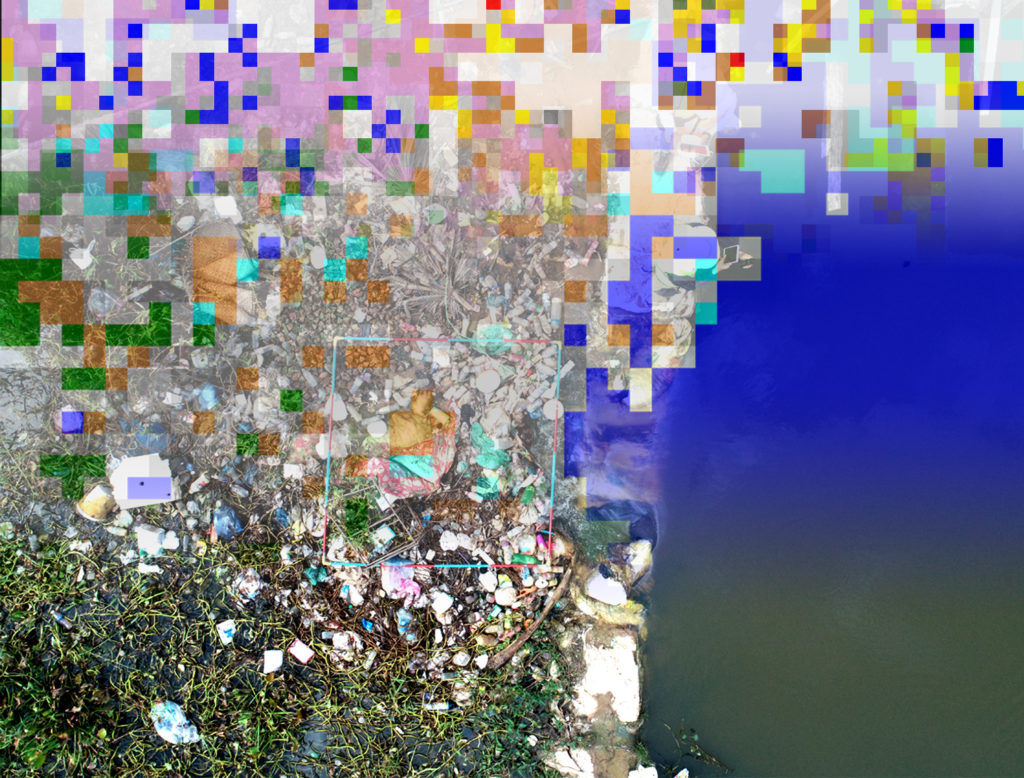 ARTIFICIAL INTELLIGENCE IN ACTION FOR THE ENVIRONMENT AND SUSTAINABILITY
Kestrel PROJECT WINS DAM SPECIAL PRIZE IN THE NATIONAL KI COMPETITION FOR SCHOOLCHILDREN
Using artificial intelligence for the environment and sustainability – under this motto, DAM and the German Federal Artificial Intelligence Competition (BWKI) jointly offered a special prize, which was awarded for the first time at the grand BWKI final in Tübingen on Friday, 12 November. The winner, Katharina Bade, was able to convince the 12-member jury with her "Falcon Television". Two pairs of kestrels nested under the roof of her gynmasium in Magdeburg, which could be filmed with a hidden camera and followed via livestream. The 19-year-old developed an AI-supported procedure with which breeding success and rearing conditions can be analysed and evaluated. "With my project, I want to support the protection of species and the environment," says Katharina Bade. "Besides, it was great to see how many spectators cheered along with the breeding birds and maybe now get more involved in conservation." Katharina Bade gets inspiration for the further development of her AI, which she also wants to apply to other animal species, from the research stay at a marine research institute that she won in addition to 500 euros in prize money. The areas of application for AI are also diverse in marine sciences.
AI at work for the marine environment
Our society is facing great challenges, climate change and environmental degradation must be slowed down, and the future of a growing world population must be shaped sustainably. AI is a tool that can help to use our natural resources wisely and sparingly. AI can recognise patterns in complex data, learn from this data and use what it learns to produce optimised solutions to complex problems. For example, AI-based methods can be used to detect environmental pollution, intelligently design waste separation and circular economy, find sustainable solutions for the agricultural economy, save energy and conserve resources. The health of the oceans, which cover three quarters of the earth, can not only be better determined with AI, but also specifically improved on the basis of scientific data. The data is provided, among other things, by a global network of autonomous diving buoys on the oceans, whose measurements are used in climate forecasts and ocean predictions.
"In modern marine research, we gain enormous amounts of observational data from which we use artificial intelligence to generate empirical knowledge as a basis for targeted and sustainable action," says marine physicist Oliver Zielinski, who heads the Centre for Marine Sensors at the University of Oldenburg and also works at the German Research Centre for Artificial Intelligence (DFKI), where he heads the Marine Perception research area and the AI for Environment and Sustainability Competence Centre. Zielinski and his team combine artificial intelligence and novel sensor technology to better and faster analyse the data volumes.
How the AI-supported analysis of sensor data can be used in a very concrete way to improve the state of the marine environment is shown by the example of rubbish collection in Asian rivers, through which considerable amounts of plastic waste are discharged into the ocean. The researchers use image data from drone flights and artificial deep neural networks to determine both the amount of waste and its composition. The analyses can help local officials identify the sources of plastic waste and initiate countermeasures. "We want to make this tool available to authorities, citizens and organisations for better environmental protection," says Zielinski. In the meantime, the system has also been used at littered dams in Serbia and Bosnia-Herzegovina, as well as after the flood disaster in Germany. The data obtained enables targeted litter removal and helps to identify the sources of input.
Contact
Ute Wilhelmsen
Head of Core Area Transfer
wilhelmsen(at)deutsche-meeresforschung.de
Header image: Illustration: DFKI, Photo: KCC Key Consultants Cambodia.
Newsletter
Always up-to-date with the DAM-Newsletter.